We sometimes ask our beta users to tell us about their experiences using Shuflix. Basically, we love hearing about any user adventure. The feedback we get has been helping us improve the up and coming update we've been talking about.
We thought it would be cool to start posting some of the many emails/messages we've gotten from our beta users!
Here's Ben's Adventure:
Hey Bayo,

Since you like getting feedback, here's a recent experience of mine:

I was walking to the megabus stop in NY with some time to spare. I used shuflix and found this cool coffeeshop called Think Coffee. It was perfectly situated because it was on the way to the bus stop (I attached a pic of the place). I think I've been to one of these in Manhattan, but I'm not sure. Anyways, I ordered this drink called the Spanish Latte. Try the Spanish latte!! It had a layer of condensed milk at the bottom that combined well with the coffee. I'm wired right now, and it feels great. Next time I'm walking to the megabus stop and I need coffee, I know a place!

-Ben
We're always super happy when even an adventure as small as finding a coffee shop happens because of Shuflix. We LOVE feedback. The little sloth face on the app (bottom right corner) exists there so that you guys can communicate with us whenever you want.
This is Think Coffee's NYC twitter account in case you guys want to follow them!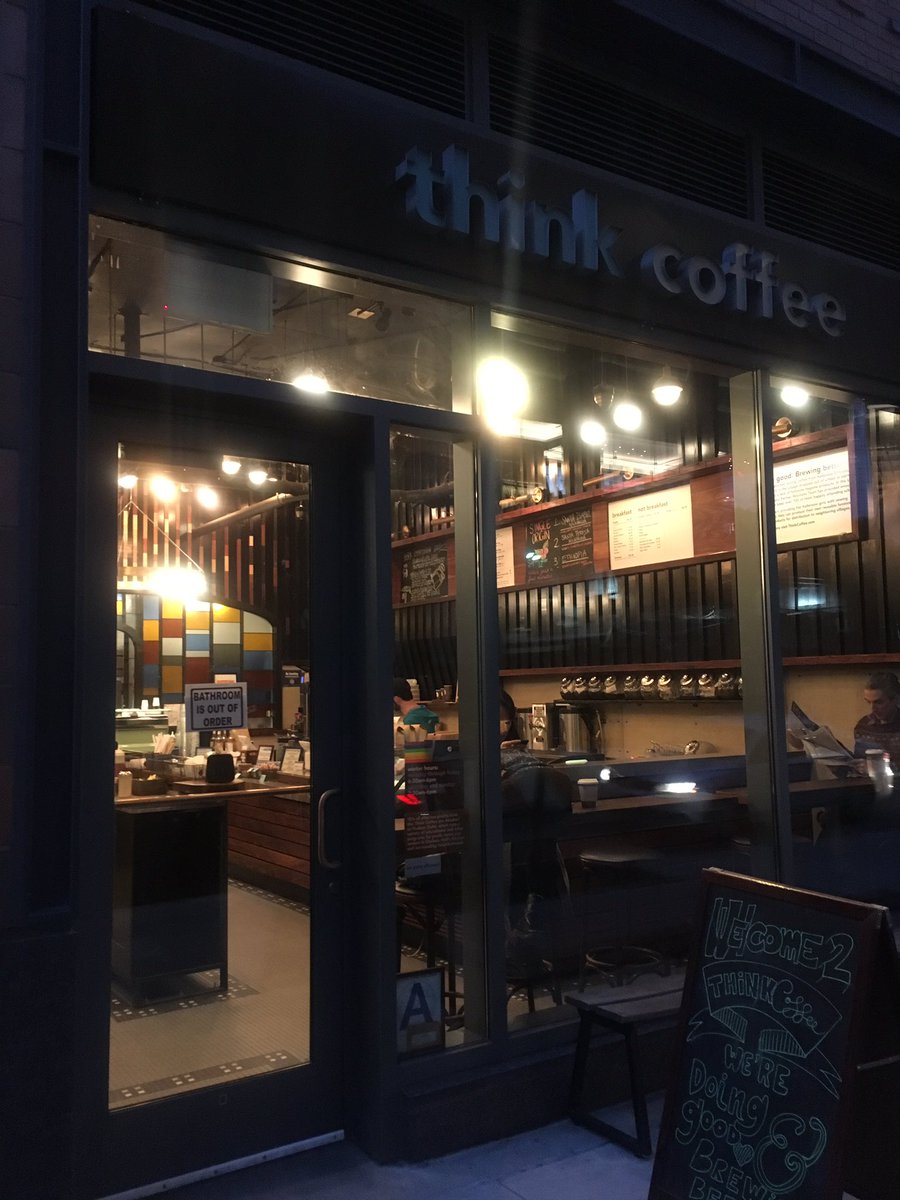 With Shuflix, we want to provide the best resource for finding things to do to anyone, anywhere. Wouldn't it be great that no matter where you are, you could find all the cool spontaneous events and places near you? For example, if you are visiting a new place for the first time, you'd be able to experience it like a local– always having things to do for fun. To become a BETA tester or to stay up to date with us click here. You can also stay up to date with us by submitting your email to the hello bar at the top of this site.
#shuflixyourlife